PuresPurPur: Halm
2017-06-28
Halm is a super simple pen designed by Julius Schuster (Pures PurPur). This website reflects the simplicity and elegance of the pen's design. It's clean and elegant, there are no distractions. You can take a look at the website here.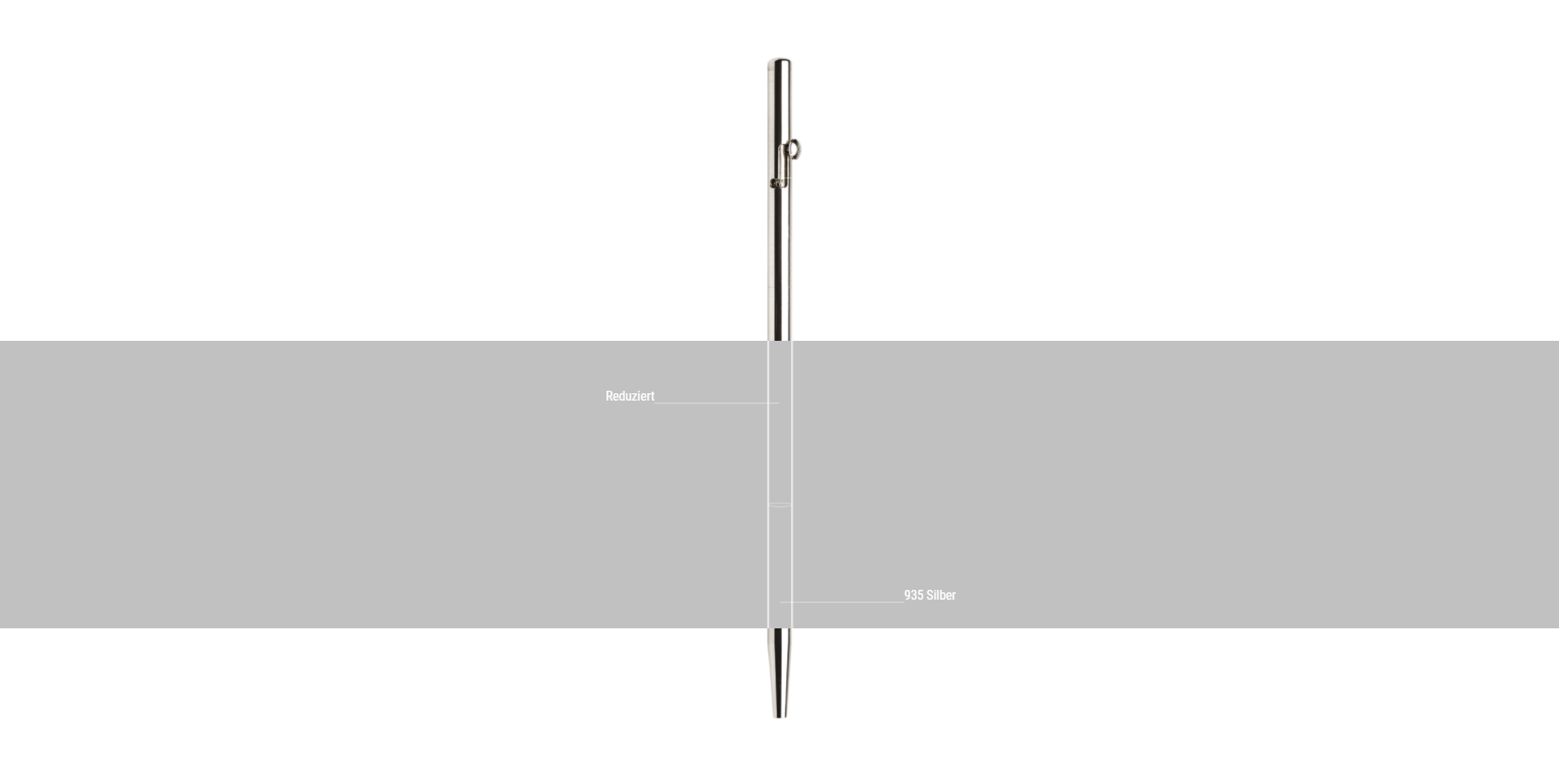 The "scan" of the pen on the landing page.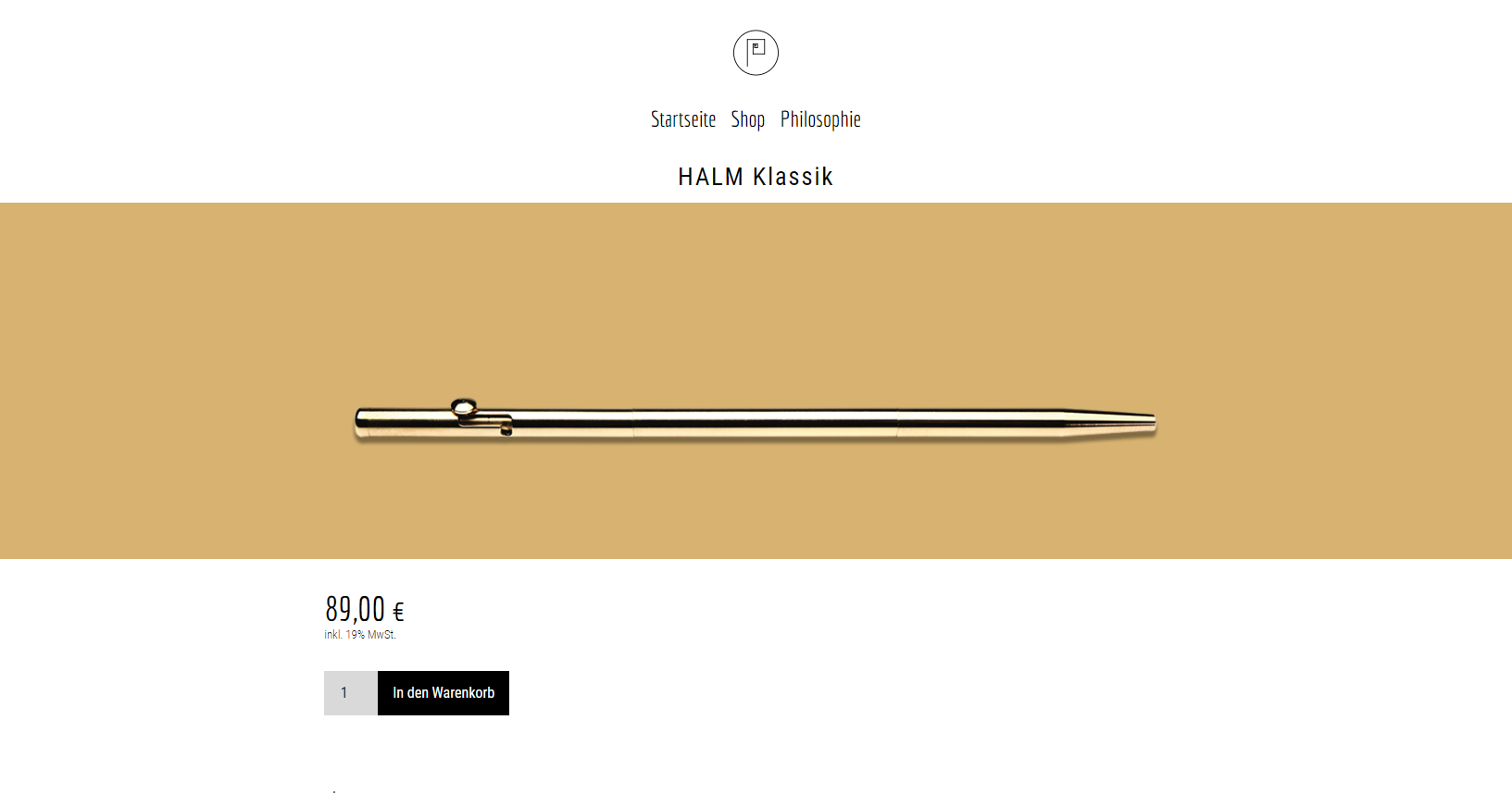 Part of the product view.
------------------------------------------------------------------------┘