WordPress Theme: just-a-chill-room.net
2015-02-05
Responsive WordPress site I have built for "Just a chill room…" on plug.dj. It's kind of like a baby for me, I keep adding new features and improving it. You can see the live version here.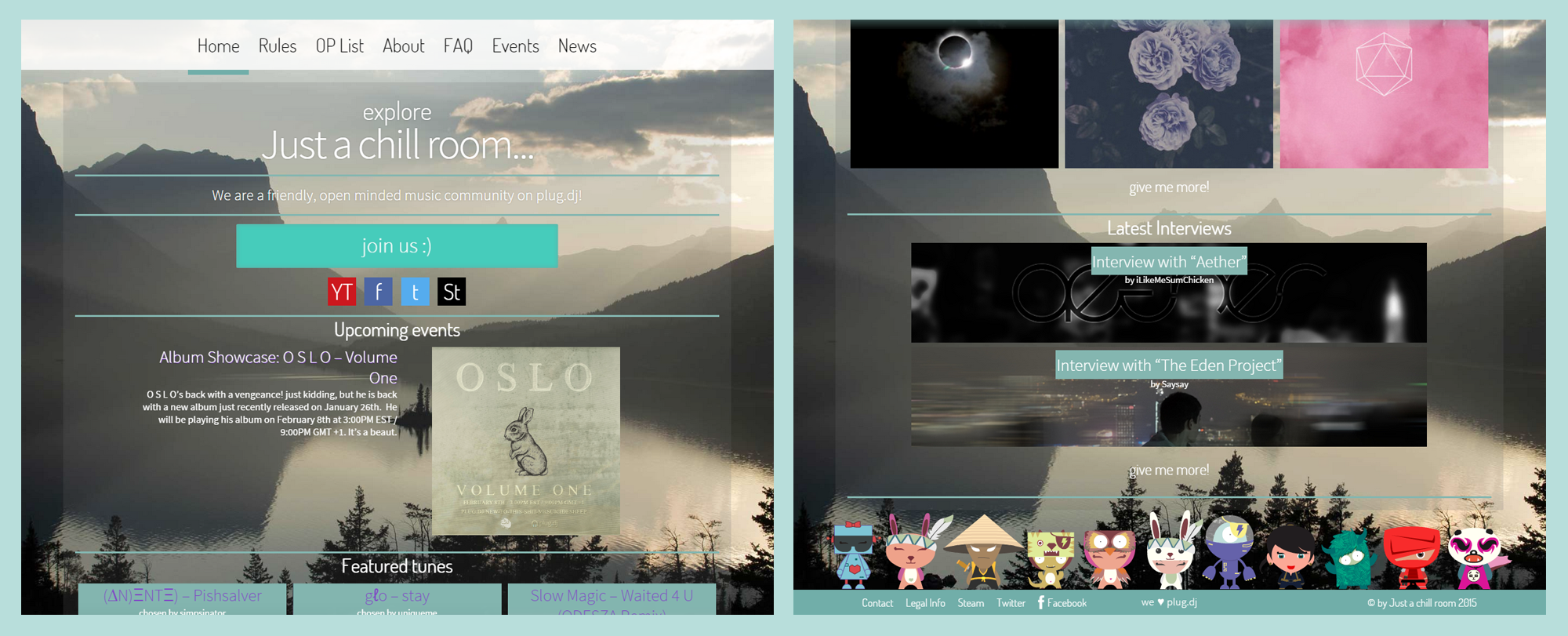 The landing page cut in half. You can see the various sections grabbing posts from several categories.

A cut out view of a single post. Width optimized for easy and comfortable reading.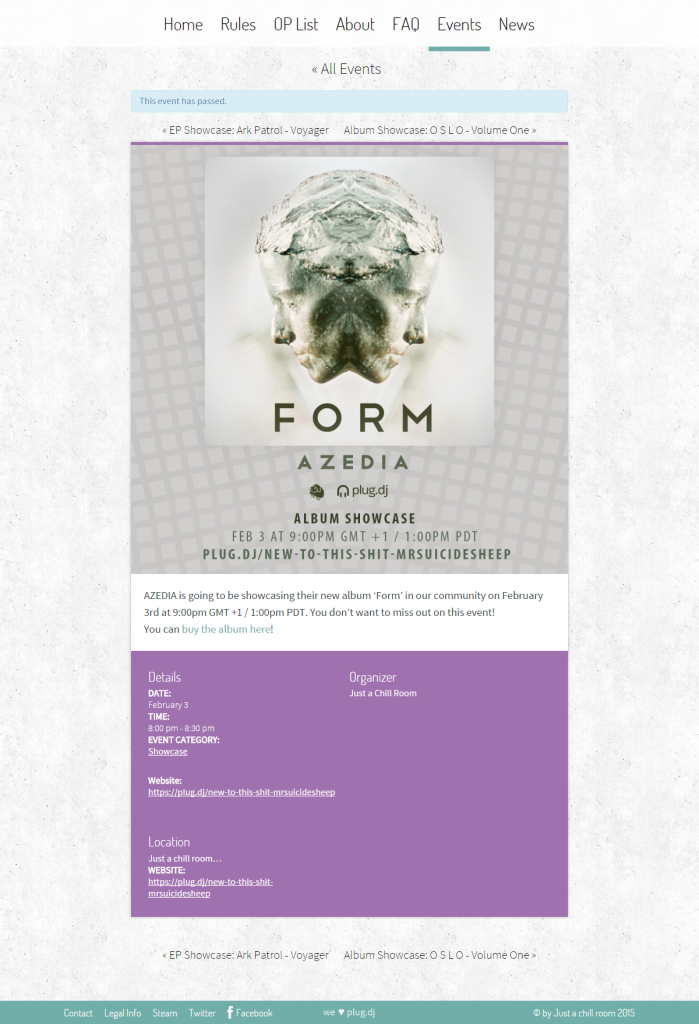 The site has integrated templates for the "The Events Calendar" plugin. This provides a nice way of giving the user an overview over passed and upcoming events.
------------------------------------------------------------------------┘